Sweatpants are usually made from stretchy knitted jersey fabrics of differing weights, including single jersey, double jersey, fleeceback jersey, and loopback jersey (terry). They are a pull-on style pants and often have a flexible elasticated waistband with a drawstring closure. They may or may not have a fly and pockets. Some sweatpants can also feature elasticized cuffs at the hem of the leg.  There are 3 variations on sweatpants design that have evolved to define their own categories of athletic pants:
Fashion pants
Windpants
Tearaway pants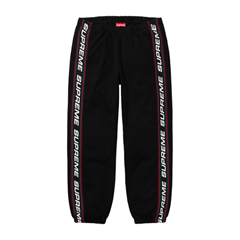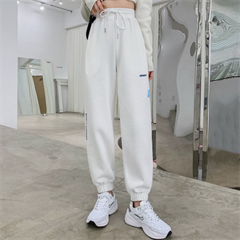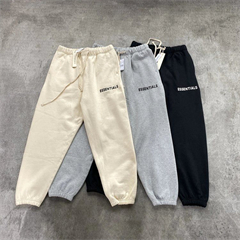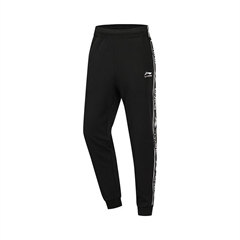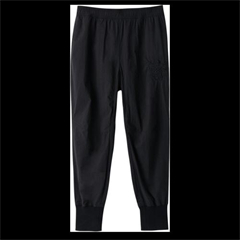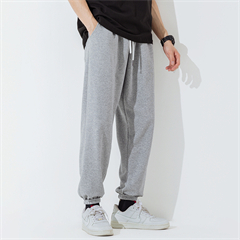 Fashion pants introduce.
Fashion pants typically refers to fashion conscious sportswear. These pants are often made from a variety of materials, like velvet or satin, and in many color combinations or patterns. One distinguishing characteristic is that fashion pants generally lack the elastic band at the ankles. They are considered a form of athleisure wear.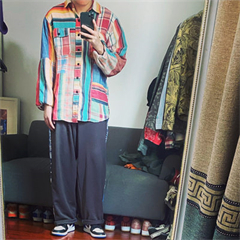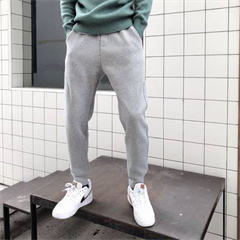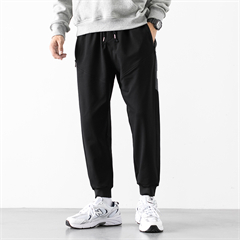 Windpants introduce.
Windpants are similar to sweatpants but are lighter and shield the wearer from cold wind rather than insulate. Windpants are typically made of polyester or nylon, with a liner made of cotton or polyester. The nylon material's natural friction against both itself and human legs makes "swooshing" sounds during walking. Windpants often have zippers on each ankle, letting athletes unzip the end of each leg, allowing the pants to be pulled over their footwear.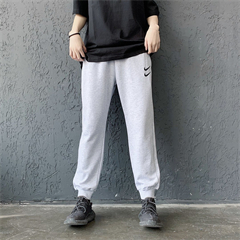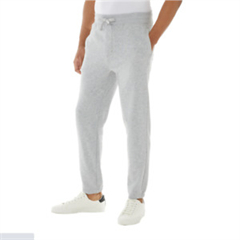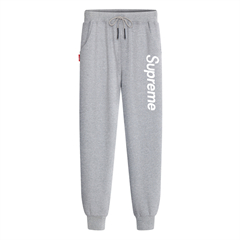 Tearaway pants introduce.
Tearaway pants, also known as breakaway pants, rip-off pants, or popper pants are closely related to windpants. Tearaway pants are windpants with snap fasteners running the length of both legs. The snaps allow athletes to remove their tearaway pants in a timely manner to compete in some sports. Basketball and track and field are the two sports most commonly associated with tearaway pants.